Hello dear all, are you ready to unlock a secret to easily transferring your private WhatsApp data from your trusted Android device to your Brand new iPhone? Do not worry more! because we have got an easy and simple solution for you on How To Transfer WhatsApp Data From Android To iPhone. Follow this guide that will make your transition a breeze.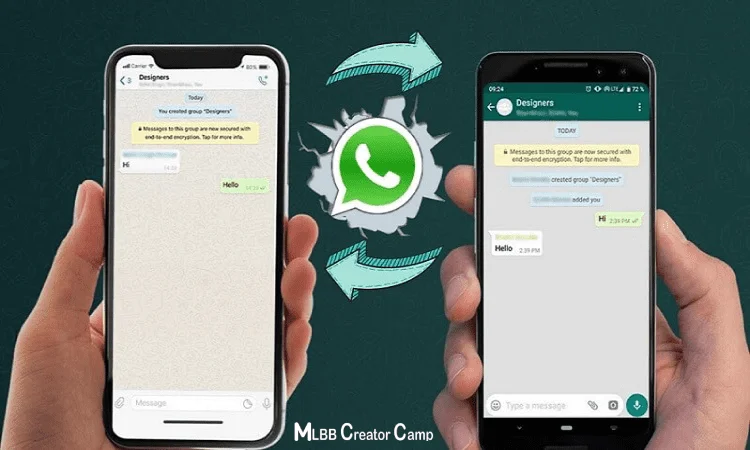 Now say goodbye to the worries that leave your old conversations and memories behind. Moreover, with our step-by-step guide, you will be able to bring your all WhatsApp chats, photos, and videos to your new iPhone device. It's time to leave all worries behind to the hassle of starting from scratch and embrace the convenience and continuity that awaits you.
We know the importance of maintaining your digital history, capturing those moments of laughter, tears, and cherished memories. Keeping all these in our mind we are here to help you solve the world of cross-platform, ensuring a seamless and stress-free transfer of your WhatsApp data to your iPhone device for free. Also, read the article on How To Use Android Apps On Windows 10 PC 2023.
Method 1: Official Way To Transfer WhatsApp Data From Android To iPhone:
In addition, it is the most authentical and recommended method to transfer your WhatsApp Data from an Android device to an iPhone. However, this method can be used in limited devices due to device compatibility. To use this method, you should have an Android device or OS Lollipop, SDK 21, or Android 5.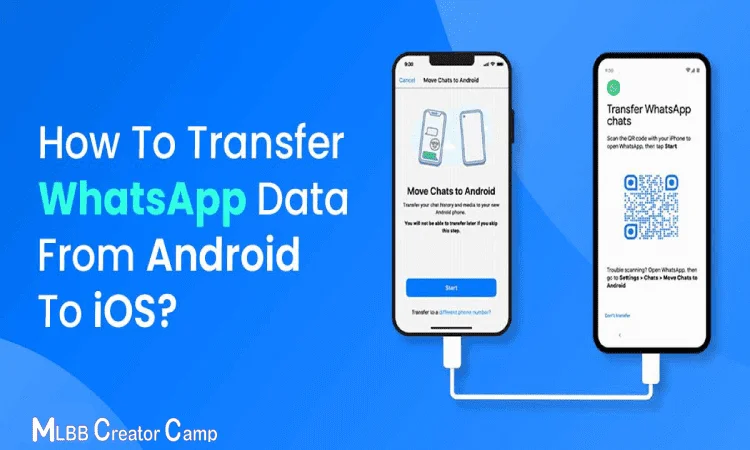 Firstly, you need an iOS device having version 15.5, the iPhone must be factory new, and both Android and iOS devices must be connected to the power source.
Now open the iOS app on your Android device and follow the on-screen guide and instructions.
Here a CODE will appear on your Android device, enter this CODE on your Android device.
Tap the continue icon and follow the on-screen guide for further process.
Then, select WhatsApp from the Transfer data screen and click Start on your Android phone.
Click Next to return to move the data to the iOS device.
Likewise, click the continue button and start transferring data from your Android device to your iOS device.
Now you have to visit App Store and download the Latest Version of WhatsApp.
Once you have installed the app, open the app and log in with the same number used on your Android phone.
Now click the start icon by allowing the process to complete.
Finally, end the activating your device and your old chats will appear on your new iPhone after a few seconds.
Method 2: Transfer WhatsApp Data From Android To iPhone [Without Backup]:
Furthermore, if you tried the official method but failed to transfer your WhatsApp data from Android to iOS devices, do not worry because we have another method for you. Backup apps allow you to transfer data from an older WhatsApp account to the new phone that you use.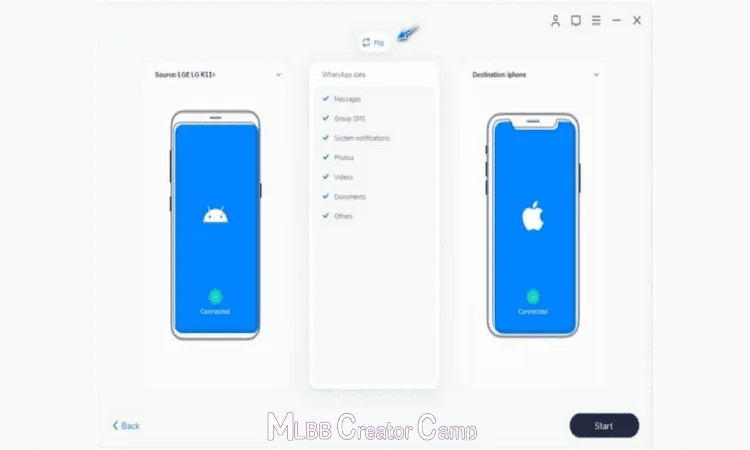 Firstly, you have to download the recommended app ( Anytrans) for your iPhone 13.
Secondly, connect both Android and iOS devices with your PC via USB Cale.
Now, click on the WhatsApp app on your device, then click on the "Transfer Now" icon on your screen.
In this step you have to select your Android device as "Source Phone" and your iPhone as "Target Phone". After that tap on the next option to transfer WhatsApp data and cats to your brand new iPhone.
Here some instructions will be shown on your screen. You have to follow them and continue back up your WhatsApp on your Android phone. Then install the latest WhatsApp version on your Android device, and allow WhatsApp access to your phone storage for further processing.
Likewise, Log in to your WhatsApp old account and click "Restore Button", then tap on the app being used on your device.
Finally, the app will start transferring your WhatsApp data to your new iPhone for free.
Method 3: Transfer WhatsApp Data From Android To iPhone [Using Google Drive]:
In reality, this method is only useable for you if you have previously backed up your WhatsApp data on Google Drive. On the other hand, if you do not back up your data then do not try this otherwise you will be responsible for any outcomes. If you have previously backed up your data with Google Drive then you can follow the below steps.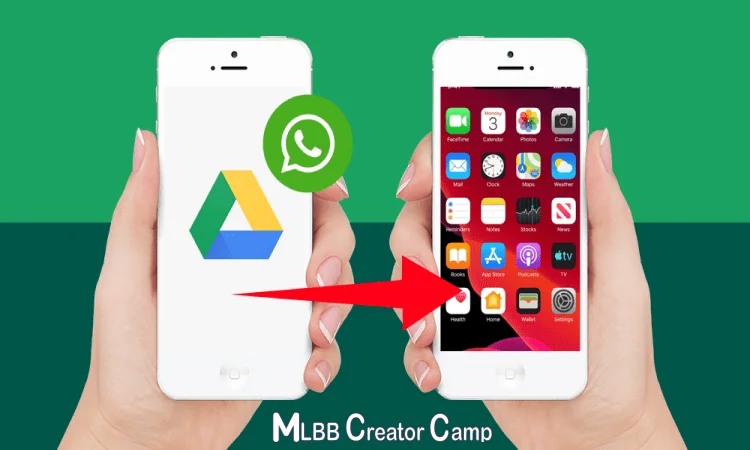 First, download Whatsapp Backup from the Google Play Store (recommended by Anytrans).
Use a USB cable to connect your iPhone and Android device. Visit the Social Messages Manager page. Simply select "Restore WhatsApp" from the menu.
Select the Restore option from your Google Drive at this time. Back-up
View your Google Account's backup history after that.
then select a backup file and press "Continue"
Always make a backup of your chat history, videos, and images.
"Tap & Agree" with all on-screen instructions until they finish in order to obtain Full Authorization.
Finally, successfully restore the Whatsapp backup to iPhone.
Conclusion:
In conclusion, with the proper procedures and resources, moving WhatsApp from an Android device to an iPhone may be done without incident. Although there isn't an official way to do it, third-party programs like "Dr.Fone – WhatsApp Transfer" make it easier. Install the software on your computer, connect the two devices, create a backup on the Android device, choose the source and target, and start the transfer. Once finished, check your iPhone's phone number. Keep in mind that manual modifications, patience, and backups may be required. Enjoy your new device's WhatsApp data!